Romnick Sarmenta, in a relationship na nga ba kay Barbara Ruaro?
Romnick Sarmenta is a 90's matinee idol that lately became one of the most successful actor of his generation. After being involve in several relationships, he was later on married to former actress Harlene Bautista and had five beautiful kids with the latter.
But apparently, after 19 years of marriage, the couple seem to hit the rock bottom and decided to call it quits.
By 2018, Romnick and Harlene called off their marriage and kept mum about it for a while.
A year after, during an interview with PEP.ph, the actor finally spoke about their annulment.
"Wala naman talagang third party, wala naman talagang ibang gritty na dahilan kung bakit kami nagkahiwalay.
"It's just something that has happened along the way and, you know, I guess we woke up realizing na eto na yun." Romnick clarified.
And now after two years of being separated, the Clarita lead star is now giving hints about his new lover!
On his recent Instagram post, he attached a photo of an unknown woman holding flowers.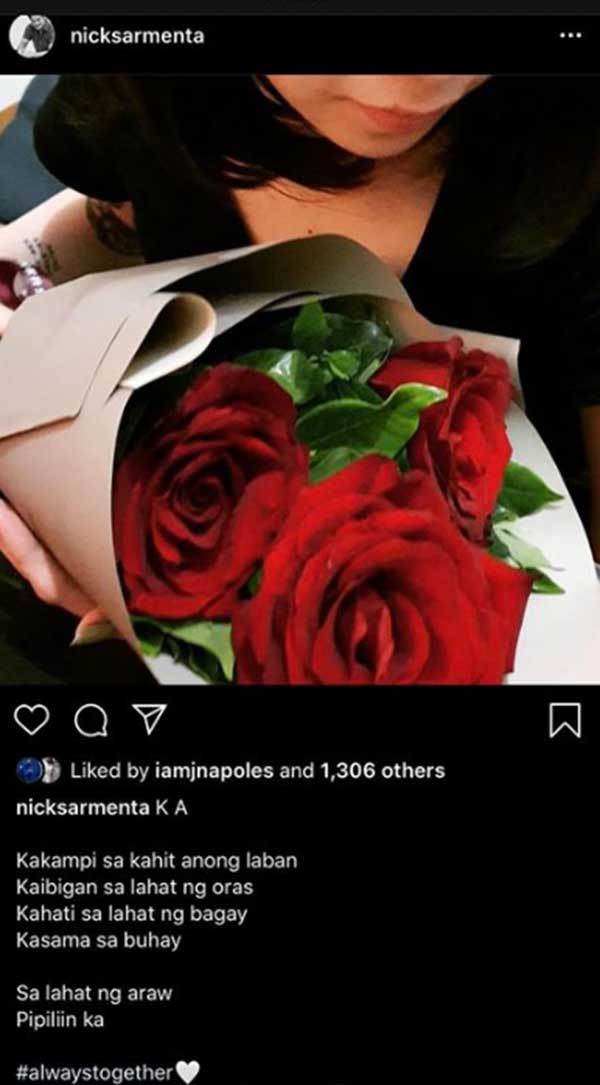 "K A
"Kakampi sa kahit anong laban
"Kaibigan sa lahat ng oras
"Kahati sa lahat ng bagay
"Kasama sa buhay
"Sa lahat ng araw
"Pipiliin ka." the actor wrote on his caption.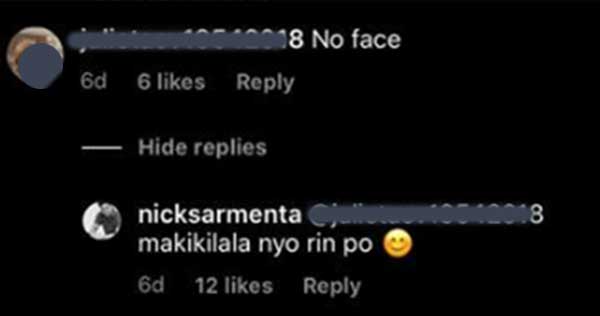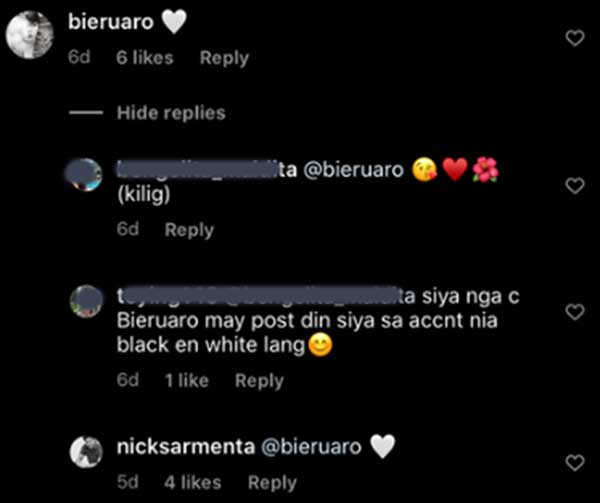 Although fans were confused about her identity, the others immediately guessed that it was the indie star Barbara Ruaro, basing on the lady's mole and tattoos.
The suspicions even fired up when Barbara herself commented down on a photo with a heart, which the actor replied with the same thing as well.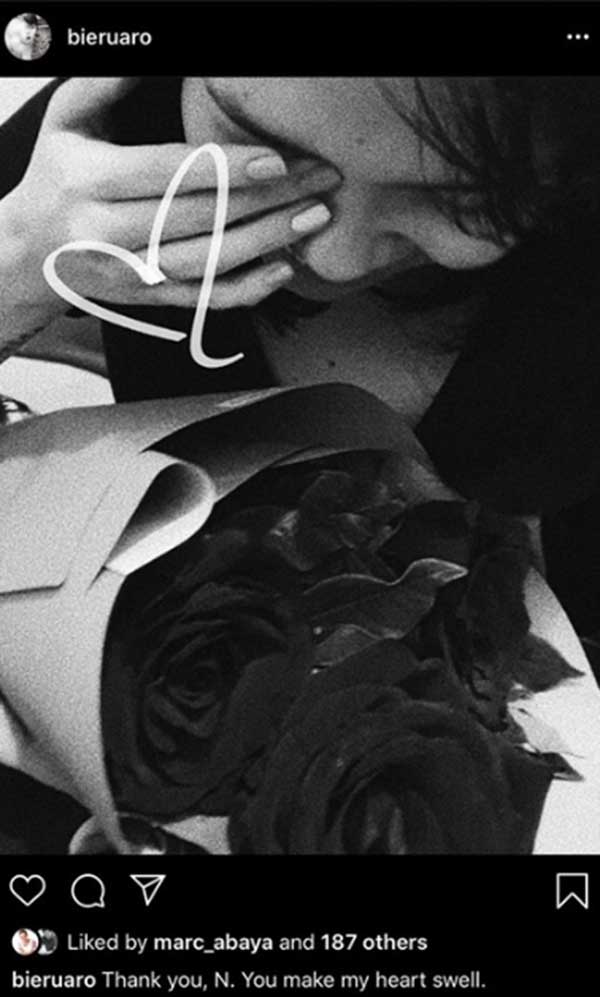 Meanwhile, on the actress' account, an almost similar photo was uploaded with a sweet caption.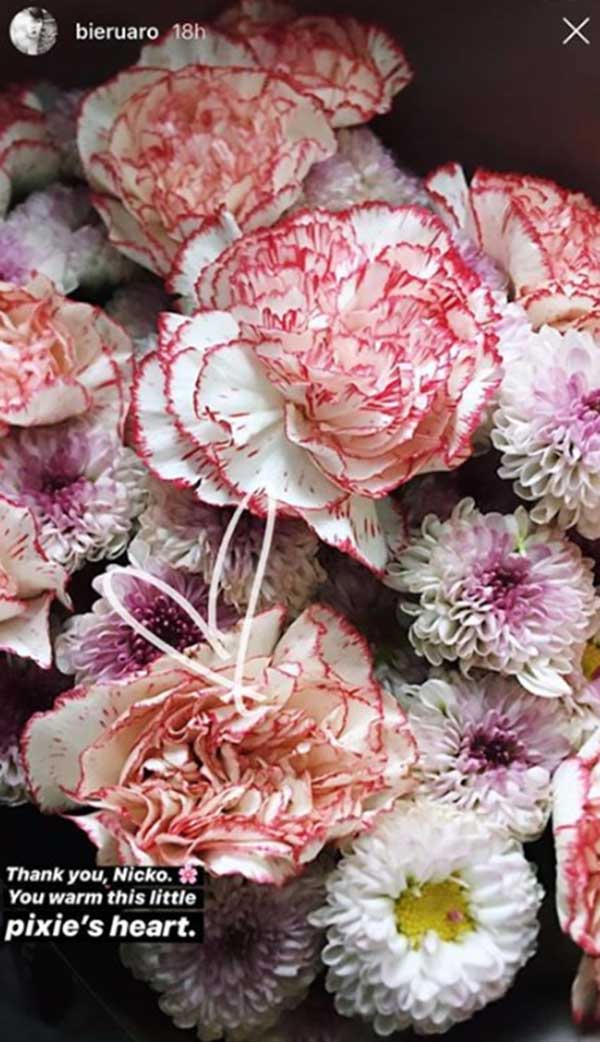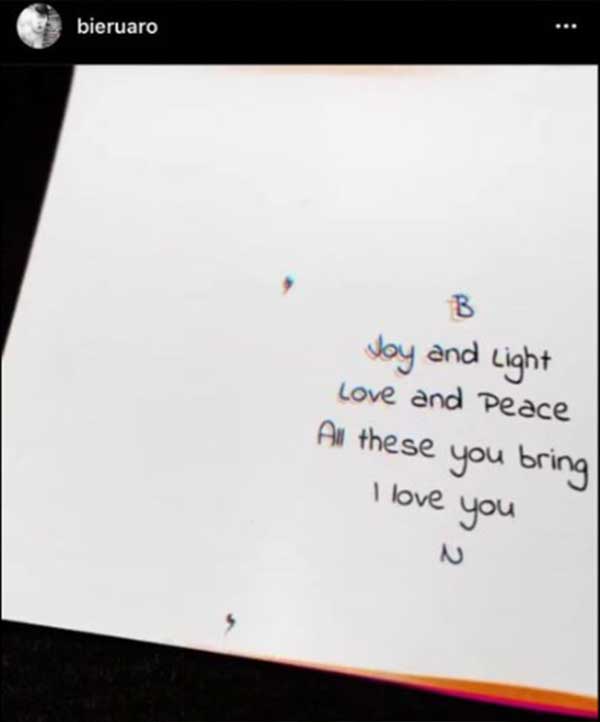 After a few more suggestive posts, the two indirectly confirmed their relationship on Barbara's encouraging Facebook post about how she managed to get away from "psychological manipulation" from her "abuser" to which the actor left with a heartwarming comment.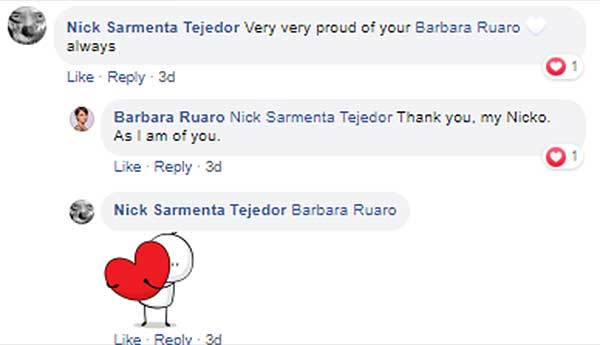 What can you say about this story? Share us your thoughts in the comment section below and let us have some discussions!
Lalaking nagpanggap na beki para matakasan ang nabuntis, ginantihan ng ama ng dalaga
A story of heartbreak and regret of a coward man went viral just recently after a website named Inday Trending shared his story and how he eventually learned from it.
Elmer is a fun and carefree man. He has a girlfriend named Sharon, a beautiful and career oriented woman who dreams to be married with the love of his life.
But apparently, Elmer thinks otherwise.
When Sharon confessed that she is pregnant with his baby, Elmer panicked and thought he was not ready for the sudden responsibility of having a family.
Unbeknownst to Sharon, Elmer only pursued the lady because of his friends' urges and it was just pure out of a bet. "P-pero, Sharon, 'Hindi p'wede 'yan! Baka nagkakamali ka lang? Hindi pa ako p'wedeng maging ama. Marami pa akong gustong gawin!" he insisted.
To which Sharon replied, "Anong hindi handa? Nasa tamang edad na tayo, Elmer. May magagandang trabaho, may sariling bahay, ano pa ba ang sinasabi mong hindi pa handa?"
Not knowing what to do, Elmer suddenly thought of a weird yet safest solution.
"Beki ako, Sharon." He confessed, hoping that Sharon will buy it and finally leave him alone.
And much to his happiness, the lady sure did and tried her best to live on her own.
Months after, Sharon's father saw him walking while holding another lady.
Agitated and pure of anger, Sharon's father attacked him and taught him a lesson.
He also blamed Elmer for the death of their baby, as Sharon's pregnancy grew weaker and weaker due to emotional distress.
It took toll on Elmer's conscience and soon realized that he should man up and own his mistakes.
But apparently, Sharon already flew to the US to start anew, and much to his surprise, their baby did not die.
He discovered that Sharon's dad only said those things to keep him guilty but truth be told, Elmer does not need such story to eventually regret running away from his family.
What can you say about this story? Share us your thoughts in the comment section below and let us have some discussions!
Heto na pala ngayon ang buhay ni Rica Peralejo matapos niyang iwan ang showbiz
Who does not remember Rica Peralejo? One of the most beautiful faces and talented actress in showbiz, Rica had established her name in legacy in the industry. Even after she left the field for good, her name still and will always remain as one fo the most notable talents of ABS CBN network.
But years after she totally turned her back to showbiz, do you even wonder where is she now?
Apparently, she is living a more peaceful and happier life with her husband, Pastor Joseph Bonifacio and her 2 kids.
On her Instagram account, you can see that the actress have grown spiritually, and continuous to speak the words of the Lord.
Aside from her simple life, she also do charity works and outreach program as part of her volunteerism.
On one of her Instagram post, she recalled the moment she promised herself to be tied with the man she loves and the life he promised her.
"While listening I looked around and saw people and faces of such good and godly men and women in the room who covered us with so much love and spiritual authority.
"I was overwhelmed as I couldn't so much reconcile how someone like me, who has had such awful past and a colorful lifestyle, could have such a noble and dignified wedding, and actually marry such a good and decent man?"
The couple got engaged in June 2009, after ten months of being together.
She is having a fun time raising her children and education them on how to be a good christian.
She also communicates with her fans and never forget to lift their spirit up, sharing loving and positive words of wisdom.
What can you say about this story? Share us your thoughts in the comment section below and let us have some discussions!
Kilalanin ang sikat na aktres na nanatili sa kanyang kwarto ng dalawang linggo dahil sa takot sa COVID-19
Sexy comedian Maureen Larrazabal recently took to Facebook just recently to share her COVID-29 scare experience
But apparently, the actress has some lessons she has to share with her fans, especially the "wrong things" she did out of trauma and paranoia.
According to Maureen, after she experienced covid symptoms like fever, loss of sense of smell and shortness of breath, she immediately isolated herself in order to protect her other housemates.
But unlike what normal people would do, Maureen just stayed at home for two weeks and just took natural remedies in order to fight her fever.
Confessed Maureen, she refused going to any hospital because of her horrible experience in the past.
Suob, 'yon yung nagpapakulo ng tubig tapos nilalagyan ng asin, tapos papasok ka sa kumot, tapos inhale mo for about seven minutes," she said during her Facebook Live.
Photo from Google"I also have my oxygen tank on standby, just in case I have difficulty in breathing.
"Yung fever ko was 37.6, so I took paracetamol, but the fever lasted for about three hours lang.
"When I think about it now, I guess kaya lang nilagnat ako, napuwersa yata ang katawan ko [sa yoga]… I'm not really sure.
"Then, I started feeling this cluster na headache, na yun ang nagbalda sa akin for two to three days."
After her 9th day of isolation, the comedian started feeling better, as if nothing happened at all.
But she reminded her fans not to do the same thing she did.
"People are asking me to go to the doctor and have myself checked and all, which is the right thing to do, if you're feeling something odd or something different.
"But then, may trauma kasi ako sa doctor because of what happened to my eye before.
"I went there because of a slit in my cornea, and I left with a bacteria inside already.
"That's something I want to avoid that's why I didn't go to the doctor." she clarified.
"I don't advise you to do the things I did.
"If you're feeling unwell, go to the doctor, have yourself checked.
"I don't advise you not to go to the doctor or self-medicate.
"If you feel something's wrong, if you feel unwell or whatsoever, go straight to the doctor, or ask a professional who knows what they're doing and have yourself check." the actress continued.
What can you say about this story? Share us your thoughts in the comment section below and let us have some discussions!